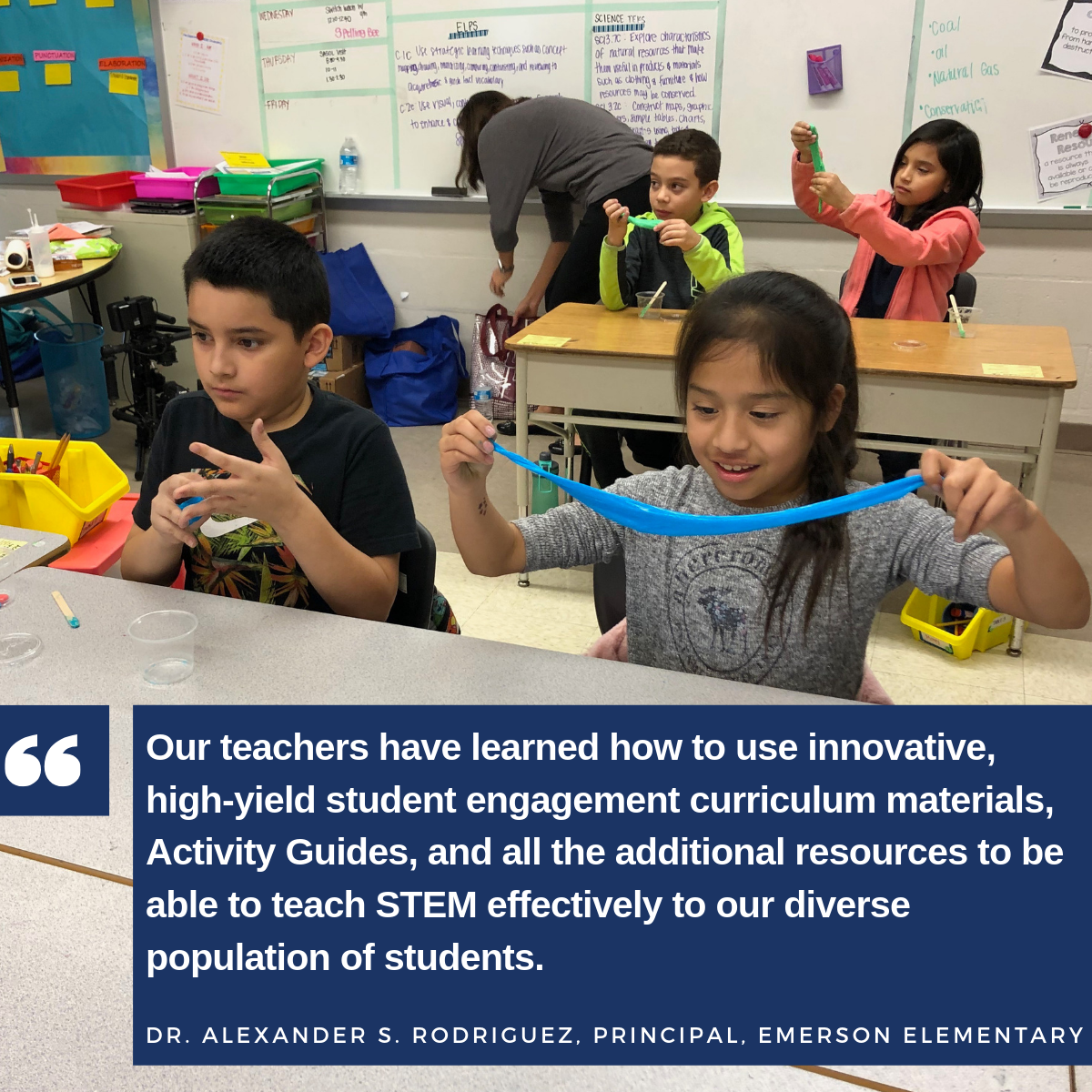 CEF's community partnerships focus on creating strong, sustainable relationships between schools and industry partners. Industry partners provide a variety of resources that schools need to offer You Be The Chemist programming in their classrooms — for example, funding for educator training, supplies for student science activities, or speakers who visit classrooms to discuss STEM-related career paths or science concepts. Employees also have the opportunity to lead hands-on science activities in the classroom.
If you are a school representative or industry partner interested in starting a community partnership in your community, please contact Ferleshare Starks at fstarks@chemed.org.
Check out the below video to see one of our community partnerships in action!