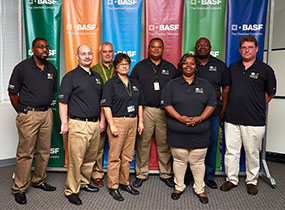 We rely on the efforts of our You Be The Chemist® volunteers in communities across the country. They are the backbone of our organization, and their dedication to CEF and science education is inspiring. They spend their nights reviewing study materials for the Challenge, dedicate afternoons to performing Activity Guide experiments with students at local schools, and show up early and stay late at CEF events — even when they are "off the clock."
Our volunteers spread the word about our programs and recruit friends and colleagues to help implement and sponsor them, which is essential to our program growth. We're grateful to all of our volunteers for their efforts!
Want to get involved in your community?
CEF offers a variety of opportunities to volunteer in your community or nationwide to support CEF and implement our programs. Here are a few ideas to get you started:
Activity Guides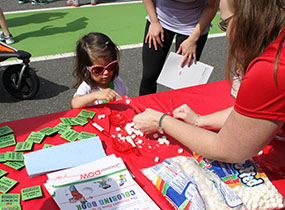 Donate Activity Guide flash drives or experiment supplies to a local school
Perform Activity Guide experiments with schools in your community
Serve as a member of the Activity Guide Content Review Team
For more details about how to volunteer and support the Activity Guides, contact us at comments@chemed.org.
Apply to become an Essential Elements Certified Instructor
Bring a workshop to your local community
Sponsor a workshop for local educators
For more details about how to volunteer and support Essential Elements, contact us at essential.elements@chemed.org.
Become a Challenge Organizer for your community
Sponsor a virtual Challenge event or the National Challenge
Review the scientific content of the Challenge study materials and questions
For more details about how to volunteer and support the Challenge, contact us at challenge@chemed.org.
Supporting CEF nationwide
There are many opportunities to support CEF and our programs both locally and nationwide. CEF is always looking for new volunteers with backgrounds in chemistry, science, and/or education to serve as members of our content development and review teams and help make our STEM education programs possible.
If you are interested in any of these opportunities, or if you have new ideas about how to bring our programs to your community based on local needs, please contact us at comments@chemed.org!